What's New
31 Dec 2017 : A few thoughts as 2017 draws to a close.
I'd like to thank everyone that helped make the last event, and all the others, safe, fast and enjoyable. I can't tell you how proud, and relieved, I am when we finish at the Tire Rack after a long week. We are expecting a big turnout in May as so far we have 56 entries with many new teams, well ahead of previous years. While I'm sure everyone that wants to go will be at the start, May 5th, if necessary, I will have to start a wait list. Based on our current format we have to finish each event in three hours and more than 85 cars would be a challenge. I would ask that teams that have signed up and won't be joining us, please let me know rather than my yearly last minute chase to find out. Also, if you are planning on attending, it has to be on a first come basis to be fair to everyone. If we do approach the limit, wait-listed cars will be assigned a number corresponding to their place on the list; W1, W2, etc. The Tire Policy and Rules will be updated with few if any changes and available soon, as Tire Rack gets ready to support the event. Thank you again for your support and friendship and have a fast, safe and successful 2018. Brock
Also visit us at:
The

One Lap of America

Facebook Page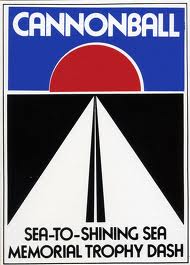 Cannonball Documentary in the Works
We need your help!
Please visit the
Motorreporters Facebook page
and the official
Press Release
.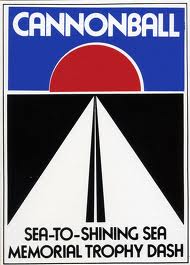 Limited edition prints from the Brock Yates' Collection available here. Click for more information.
---