What's New
02 Apr 2011 : One Lap Lodging Info
2011 Lodging List
For all reservations, mention One Lap of America
South Bend
Quality Inn University Start and Finish Host Hotel
515 North Dixie Way,
South Bend, IN (574) 272-6600

Summit Point April 30

Comfort Inn OLOA Rate $65<
1601 Martinsburg Pike,
Winchester, VA (540) 667-8894
Shoney's Inn-Winchester OLOA Rate $59
Map
1347 Berryville Avenue,
Winchester, VA (540) 665-1700
CMP May 1
Super 8 Lancaster SC Hotel Rate $52.99
1201 Highway bypass 9,
Lancaster, SC (803) 283-1200
Executive Inn
301 South Hampton
Street, Kershaw, SC (803) 475-7575
Travelodge Lancaster OLOA Rate $41.36
1100 North Main Street,
Lancaster, SC (803) 286-6441
Daytona, May 2
Ramada Inn Speedway Hotel Daytona Beach OLOA Rate $67
1798 International Speedway, Daytona Beach, FL - (386) 255-2422
Near Grand Bayou, May 3
Comfort Inn OLOA Rate $70
2275 Louisiana 70,
Donaldsonville, LA (225) 264-6006
BEST WESTERN Plantation Inn OLOA Rate $65
2179 Highway 70,
Donaldsonville, LA (225) 746-9050
Barber May 4
Quality Inn OLOA Rate 89.99
3910 Kilgore Memorial
Drive, Birmingham, AL (205) 956-4100
Hampton Inn Leeds, AL OLOA Rate $85
310 Rex Lake Road,
Leeds, AL (205) 702-4141
Autobahn May 5
Super 8 Joliet OLOA Rate $55.99
1730 McDonough Street,
Joliet, IL (815) 725-8855
No prices available. Updating...
Holiday Inn Hotel Joliet - No OLOA rate
411 South Larkin Ave,
Joliet, IL (815) 729-2000
Also visit us at:
The

One Lap of America

Facebook Page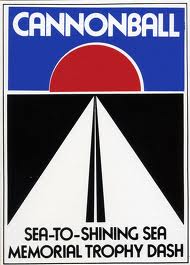 Cannonball Documentary in the Works
We need your help!
Please visit the
Motorreporters Facebook page
and the official
Press Release
.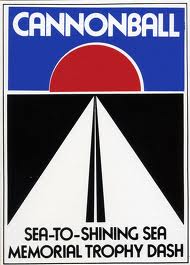 Limited edition prints from the Brock Yates' Collection available here. Click for more information.
---