What's New
14 Oct 2010 : 2011 Schedule
Folks,
Sorry for the delay getting the schedule out but this year has been more challenging than most lining up all the tracks. The dates are set in stone, that much is right, the rest, as veterans know, is subject to change. The first Saturday is still largely to be announced but it's close enough to see where we're going.
The 2011 schedule as it stands;
April 30th through May 7th.
Saturday: Start at Tire Rack, Wet Skid Pad Challenge, possible Oval and autocross TBA
Sunday: Summit Point, WV, Main track
Monday: Carolina MP and then the BMW Performance Center
Tuesday: Daytona and Gainesville
Wednesday: NOLA Motorsports Park
Thursday: Barber Motorsports Park
Friday: Autobahn
Saturday: Finish at Tire Rack, Dry, warmer I hope, Skid Pad Challenge
Please call me if anyone has any questions.
Thank you,
Brock
Event Coordinator:
Tire Rack One Lap of America
610-983-3379 Office
610-563-5603 Cell
Also visit us at:
The

One Lap of America

Facebook Page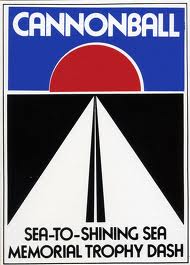 Cannonball Documentary in the Works
We need your help!
Please visit the
Motorreporters Facebook page
and the official
Press Release
.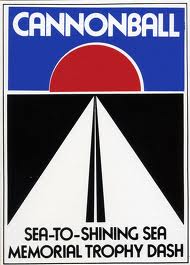 Limited edition prints from the Brock Yates' Collection available here. Click for more information.
---